How to Change Your Cat's Nighttime Habits So You Can Sleep
Views: 2 Author: Favorpaw Publish Time: 2022-10-31 Origin: Blog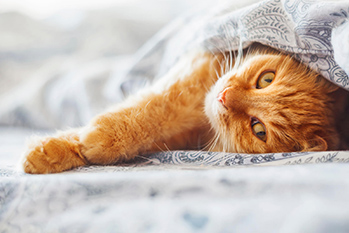 While some cats are more active than others at night, this comes as no surprise because cats are naturally nocturnal animals, meaning they prefer to sleep during the day and hunt at night.
Just because your kitty is domesticated and has easy access to food doesn't mean that the sleep pattern will shift as soon as you bring her home. Her instincts for night time activity may take over.
It takes some time to gradually change her schedule and shift play time away from late at night, or for you to learn how to live with the behavior of your nocturnal kitty.
Here are some steps to help you both:
Work with your kitty to re-schedule her instincts by keeping her active in the day time. If you are consistent with the cat's new routine, she can adjust to a more desirable schedule quickly.